R & D
The Untold Stories of Product Development at ICHIMARU PHARCOS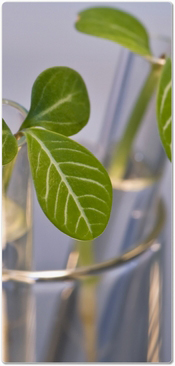 For 50 years, ICHIMARU PHARCOS has been a pioneer in developing raw materials for cosmetics. From animals and plants we know little about, we are able to extract and purify new beauty components and health food ingredients on the leading edge of dermatology.
The following four anecdotes are the untold stories surrounding ingredients that are particularly noteworthy in our already decorated development history. We hope these stories will give you insight into how these ingredients were developed, as well as the efforts of the researchers and developers that went into their creation, and give you a glimpse of our unique corporate philosophy seen throughout the process.
From the development of a raw material to when it is sold in retail stores, then finally breaking into the market, normally takes several years. Please take a look at the following diagram.
more »