The History of Cosmetic Hits from Ingredient Development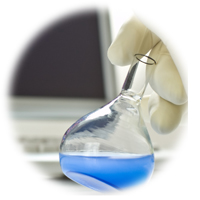 From the development of a raw material to when it is sold in retail stores, then finally breaking into the market, normally takes several years. That is why many ingredient manufacturers set the trends many years in advance. In other words, the few ingredients that the manufacturers will put their faith in often end up becoming major hits after a few years. This can be highlighted with the history of our company's product development since we were first established and the history of market trends are compared. Please take a look at the following diagram.
The Process from Development to Sales
TLO stands for Technology Licensing Organization. These organizations patent the research findings of researchers at universities, and then transfer the technologies to private companies, etc.
The items inside
comprise the principal business of ICHIMARU PHARCOS.
History of ICHIMARU PHARCOS' Product Development and the Cosmetics Industry
date
product name
product features
market environment
2009
Proteoglycan IPC

At ICHIMARU PHARCOS, our joint development with Hirosaki University and Kakuhiro Corporation led to the development of the cosmetic raw material Proteoglycan IPC from the nasal cartilage of salmon. This raw material is garnering attention from the cosmetics and health food markets as a biogenic ingredient for anti-aging cosmetics, after collagen and hyaluronan.
-Skin-lightening active ingredients approved for their effects in inhibiting the transfer of melanin in 2010.
Diversified approaches to skin lightening
-Boom in genetic/anti-glycation cosmetics in 2009.
2006
Absorage

At ICHIMARU PHARCOS, we confirmed through our research on glycation inhibition that the extract obtained from greater plantain seeds has a strong inhibitory effect on glycation. We used this extract to develop the cosmetic product Absorage, which promotes anti-aging and improves skin transparency.
Biobenefity

At ICHIMARU PHARCOS, we confirmed that pigmentation, abnormal keratinization, and other such conditions are triggered by excessive gene expression. We also confirmed through research that excessive gene expression is caused by the activation of the transcription factor NF-κB, and that cynaropicrin, contained in artichoke leaf extract, is highly effective in the suppression of NF-κB activation. Based on this research, we developed Biobenefity, the main ingredient of which is cynaropicrin.
PrincessCare

At ICHIMARU PHARCOS, we demonstrated that tryptase both directly and indirectly breaks down type IV collagen, the principal matrix of the basal lamina, and confirmed that Geranium Robertianum extract acts in the inhibition of tryptase activation. It has also become clear in recent years that tryptase plays a role in itchiness, the breaking down of dermal matrices, and increases due to the influence of ultraviolet light.
CureBerry

At ICHIMARU PHARCOS, we discovered that GABA (γ-aminobutyric acid) is tied to the activation of certain cell functions, such as the promotion of fibroblast growth, hyaluronan production, and production of the antioxidant glutathione in the body. We also confirmed that bilberry leaf extract is one of the many plant-derived materials that increases GAD67, a GABA-producing enzyme.
Clairju

Based on a new skin-lightening theory expounding the "melanin diet", the effects of prunes were confirmed. Clairju, derived from prunes, was developed with the concept that they do not allow melanin to enter keratinocytes.
2005
Phyto Collage (N)

Phyto Collage - its main ingredient is polyglutamic acid, which is obtained by fermenting soybeans. So-named because its texture closely resembles that of collagen. Originally called Phyto Collage when it was first launched in 1997, then renamed Phyto Collage (N) when it was redesigned and re-released in 2004.
-Products that contain energy signal AMP released in 2005.
-Products that contain m-tranexamic acid hit the markets in 2005.
-"Melanin load block" theory announced in 2004.
2003
Biocellact Aloe Vera

Okinawa-grown aloe vera was used as freshness was a main concern of the raw material. Newly developed aloe vera extracts make use of aloe vera's characteristic texture, and the many effects of these extracts are confirmed, without their polysaccharides which is the active ingredient, getting broken down.
-Relaxed cosmetic regulations - mandatory list of all ingredients in cosmetics in April 2001.
MARRONNIER Liquid B

Glycation is also called the Maillard reaction. Protein glycation reactions in the body gathered attention in the 1960s, and were found to be one cause of aging. Horse chestnut extract was confirmed to have a Maillard reaction inhibition effect.
-BSE (mad-cow disease) problem develops in 2001.
-Demand for bovine collagen decreases in the 2000s; every manufacturer starts focusing on the development of marine collagen.
1997
Flavosterone S

The isoflavones contained in soybean germ are a type of polyphenol and work much like female hormones. Flavosterone S, whose main ingredient is these isoflavones, is developed. Increase in cosmetics aimed at women experiencing menopause.
-Skin-lightening market expands.1990s
1994
FM Extract LA

A lot of lactic acid, which exfoliates dead cells and promotes skin regeneration, is contained in fermented milk extracts. "FM Extract LA" was developed as a cosmetic for soft exfoliation.
-Popularity grows for exfoliators. The theory that AHAs (α-hydroxy acids) exfoliate dead cells and obscure blemishes and wrinkles comes into fashion.
-Increase in the sale of hair growth products by cosmetics manufacturers.
1993
YUKINOSHITA Liquid MB

Research was conducted on the repair of DNA damage due to ultraviolet rays, leading to the discovery of creeping saxifrage extract and its effects. Raw ingredients for UV care were developed on the genetic level for the first time in the cosmetics market.
-Huge demand for weight loss cosmetics.
-Products containing arbutin go on sale in 1990.
-Cosmetics targeting women 50 and older hit the markets. "Female hormone-like action" becomes a popular subject.
-Rucinol approved as a skin-lightening ingredient in 1998.
-Cosmetics for sensitive skin come to the forefront in the latter half of the 1990s. A surge in the number of women who diagnose themselves as having sensitive skin. Birth of brands that declare themselves "hypoallergenic", without containing any additives, pigments, or anything other than the listed ingredients.
1984
Ougon Liquid B

The SOD-like action of scutellaria root extract as a cosmetic raw ingredient was confirmed for the first time, followed by reports of the anti-photo aging effects of scutellaria root extract.
-Huge demand for natural cosmetics and health foods (ecological and natural interest starts to grow).
-Hole in the ozone layer is reported (1983). The outcry over the harmful effects of ultraviolet rays leads to increased awareness of UV care and skin lightening.
1980s
- MPG Granule(1988)
- CHITIN Liquid(1986)
- SHICONIX Liquid AB (N)(1984)
- SWERTIANIN(1980)
1970s
- SILKGEN G Soluble S(1978)
- KOREAN GINSENG Extract(1977)
- ALOWCAPE Liquid(1976)
-Melanosis of girls' faces becomes a social issue.
-Safety awareness with respect to cosmetics increases.
-A period of high economic growth for society.
-An era in which everyone tanned with suntan lotion during the summer.