HOME >
Environment Policy
Environment Policy
ICHIMARU PHARCOS Co., Ltd. is located in Motosu, Gifu, Japan, a locale in the foothills of the Neogawa river system's Mount Ibuki, a veritable treasure-trove of medicinal plants. Here we manufacture physiologically active substances extracted and refined from natural products and naturally occurring raw materials. Through these excellent products, marketed as additives for cosmetics, food, and more, we're helping to enrich and add comfort and convenience to daily living.
Environmental Principles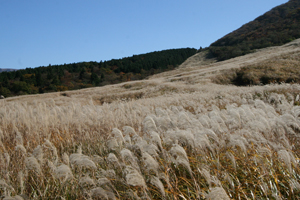 Based on our corporate policy of making effective use of Limited natural resources, we are always thankful for the bounty of nature, attach the highest priority to conserving the global environment through our business activities, protect the surrounding environment, and work to remain in harmony with the local community.
Action Plan
We strive to maintain a constant awareness of the impact of our production activities on the environment, and make constant efforts to suppress the generation of waste materials, to implement reuse and recycling, conserve energy, and to prevent pollution of the environment.
We promote product development with consideration for the environment, and market the successful results of our efforts.
We comply with laws, ordinances, accords, and other agreements relating to conservation of the environment.
We establish objectives and goals for environmental conservation, and work to implement ongoing enhancements of our environmental management system and environtal impact through periodic revisions based on our management system.
To achieve this environmental policy, we devote efforts to environmental education and enlightenment activities, and work to enhance the knowledge and environmental awareness of our entire workforce.